Visit our Story Maps
Uncovering multiple layers of indigenous Los Angeles through digital storytelling & oral history with community leaders, youth and elders from indigenous communities throughout the city.
Mapping Indigenous LA
Place-Making Through Digital Storytelling
A map of Los Angeles does not tell the story of its people. In a megalopolis like Los Angeles, this is a story that is often invisible to policy makers and even the city's notion of itself as a global crossroads. This story includes layered, sedimented cultural geographies of Indigenous Los Angeles that includes the Gabrielino/Tongva and Tataviam who struggle for recognition of their sacred spaces and recognition as a nations, American Indians who were removed from their lands and displaced through governmental policies of settler colonialism, and indigenous diasporas from Latin America and Oceania where people have been displaced by militarism, neoliberal economic policies, and overlapping colonial histories. When we consider Pacific Islander and Latin American Indigenous Diasporas, Los Angeles has the largest indigenous population of any city in the US. While many would argue that there is not one Los Angeles but multiple LAs, what is less known is that there are multiple indigenous LAs whose histories are layered into the fabric of the city.
Click on the map to the left to view our story maps.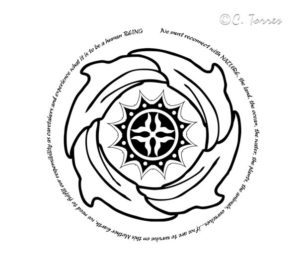 Perspectives on a selection of Gabrieleño/Tongva Places
Mapping Indigenous LA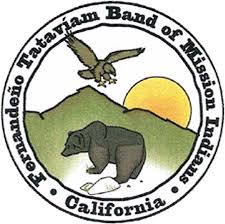 Fernandeño Tataviam
Mapping Indigenous LA
AIS and AISC at UCLA acknowledge the Tongva peoples as the traditional land caretakers of Tovaangar (Los Angeles basin, So. Channel Islands) and are grateful to have the opportunity to work for the taraaxatom (indigenous peoples) in this place. As a land grant institution, we pay our respects to Honuukvetam (Ancestors),'Ahiihirom (Elders), and 'eyoohiinkem (our relatives/relations) past, present and emerging.
All material should be attributed to Author(s) of Individual Maps, Mapping Indigenous LA, Los Angeles: CA, Date of Map Publication.
Mail to: UCLA American Indian Studies Center
3220 Campbell Hall, Box 951548
Los Angeles, CA 90095-1548
Mail Code: 154802
E-mail: mappingindigenousla@gmail.com